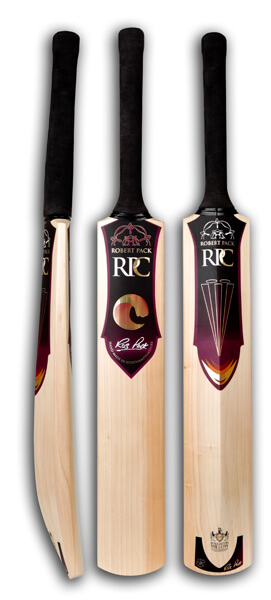 With our resident master bat maker Robert Pack onsite,  Robert Pack Cricket specialises in ensuring that the purchase of any cricket bat fits the specific needs of the customer:
These are essential in helping every player to fulfill their potential and maximise their run scoring ability.
A testimony to Robert's bat making skills is that bats made by him are being used all over the world by the international players you see on your TV screens. As well as club players and talented juniors.
His work for Puma has been voted "best bat" for 3 years running in 2009, 2010 and 2011 in Wisden Cricketer Magazine's annual Good Gear Guide!
We take the time to get to know you, how you like to play and your style. What you expect from your bat. The main focus is about getting the right piece of willow for you and your needs.
Some players want a bat to last for a couple of seasons, some players expect to just get one season out of the bat and these are factors that need to be taken into account.
We will explain what we think will work and hopefully you will also go away learning and knowing more about what goes into a custom cricket bat. What Robert does know is that every day we work on the bats we learn more and more, that is why we love our work. Also how lucky we are to know that we are doing a job we love and enjoy.
YOU CAN NOW BUY A CUSTOM BAT ONLINE!!
Just choose a brand: