New product that has just arrived in our showroom at Robert Pack Cricket.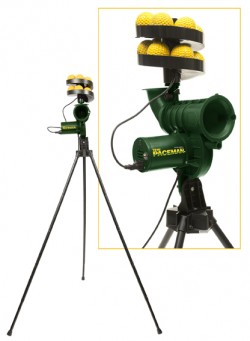 The Paceman Bowling Machine is the first bowling machine that is affordable and can be used to get in that extra practice at home. RRP £400 PRC price £350.
It is a great piece of equipment for coaches and players that want to be get in extra practice to improve their game. It is a reliable and accurate bowling machine that has a top speed of around 90kph,  it is fully adjustable to allow you to work on both full and short pitch deliveries.
The machine comes with a 12 ball automatic feeder, to save someone having to stand and feed each ball one by one in to the machine.