Blueroom Swell Bat – Junior
From: £125.00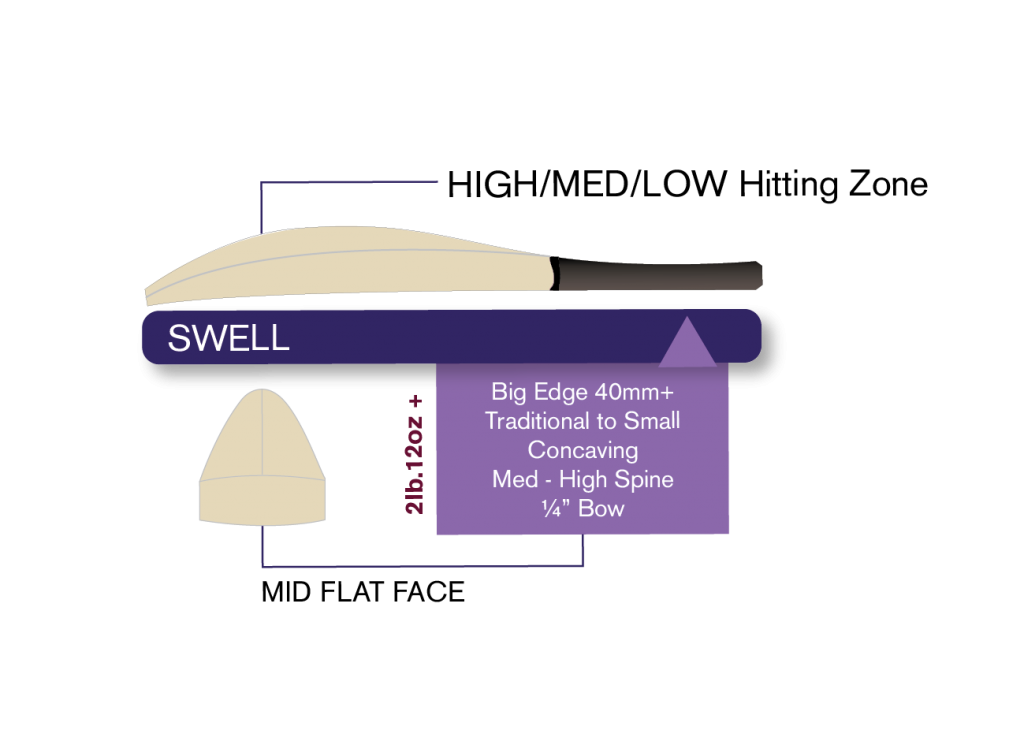 Revamped graphics, with top quality English labels.
Now available with an exciting choice of sticker colours.
Handmade in England from high quality English willow.
Made from an Oversize cleft.
Boasts big edges.
Available in traditional or concaved profiling depending on each individual blade.
Oval cane handle.
Suited for the batter who likes to impose their strength and power on a bowling attack.
All Blueroom bats have had our full hand knocking in service, worth £30.
Our four stage process is carried out on every one of our Blueroom bats.
Oiled using our own special brew of oil.
The edges and toes are hand hammered.
Extra press, the bat is then repressed to Robert's expert judgement to make each bat perform at its optimum level.
The bats are then polished and fitted with an edge face to give the bat extra protection.