Blueroom Avalanche Bat – Senior
From: £215.00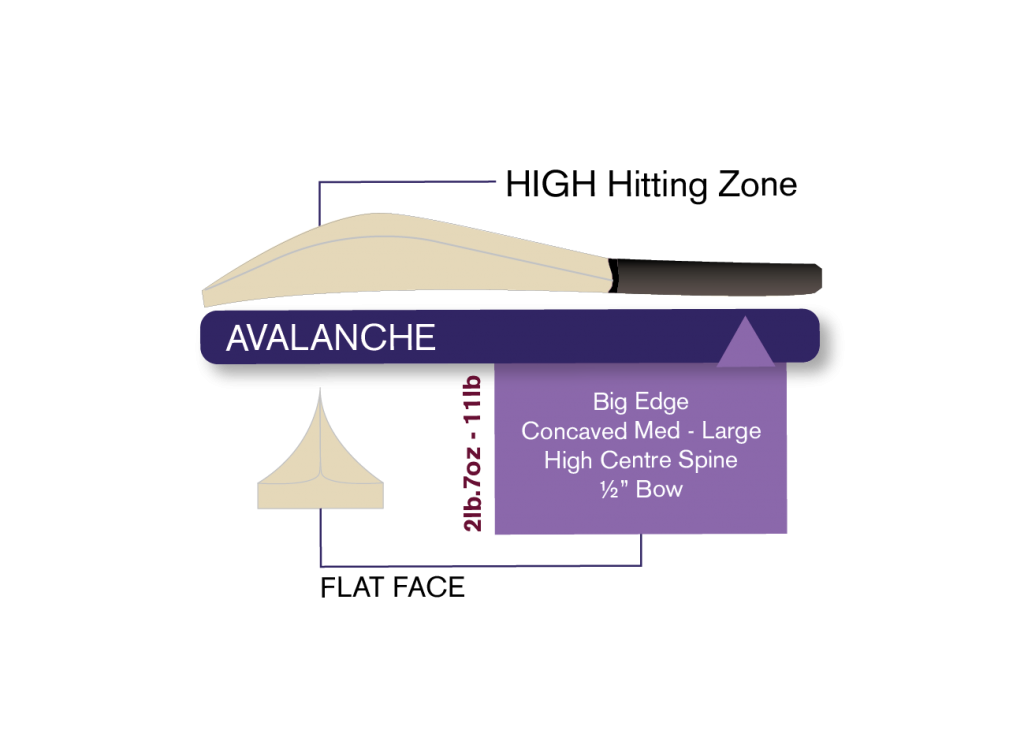 The new Avalanche Profile is now launched in the new Retro Blue/Pink labels, to compliment the Bombora, Storm & Swell profiles currently in the Blueroom Cricket range.
The new AVALANCHE is an incredibly well-balanced bat designed to maximise efficiency on the vast majority of English wickets. Features include our unique low profile, thick tapering edges, huge sweet spot, pronounced bow, finest oval handle &  with top quality UK Made labels.
All Blueroom bats have had our full hand knocking in service, worth £30.
Our four stage process is carried out on every one of our Blueroom bats.
Oiled using our own special brew of oil.
The edges and toes are hand hammered.
Extra press, the bat is then repressed to Robert's expert judgement to make each bat perform at its optimum level.
The bats are then polished and fitted with an edge face to give the bat extra protection