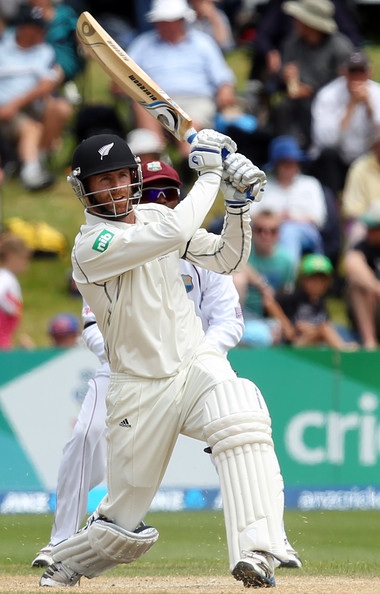 If you said that I would be recalled again and have the opportunity to play my first home test after 20 internationals away I wouldn't of believed you. Crickets a amazing game and shows how much can change through hard work and some luck on the way.
I first met Rob Pack two years ago after spending my winter in the UK training and preparing for the coming NZ first class season. From there I have used Blueroom cricket gear and since then have played some of my best cricket over my 15 year career. The trust in my gear knowing the quality and time invested in my blades is second to none has formed a powerful recipe for success.
So far this season has being been going well. We have just recently completed are T20 competition by losing in final! We were looking to go back to back and qualify for the Champions League two years running but it was not meant to be. We were the competition favourites which we come undone on a slow  turning wicket in the final but with the currently completed IPL auction I am sure Northern Districts will represent NZ well in India especially with the likes  of Corey Anderson and co.
After getting a test recall against the West Indies as cover for Kane Williamson with a broken thumb it has made me more determined to get back and wear the fern again. The test at my home ground is something I have wanted to be apart of for along time. We played well scoring over 600 on a green wicket after being put in to bat. In that innings I made 26 after the live wire Tino Best had me caught in gully off a leading edge. Rain cost us in the end and the match ended up being a draw after we only needed to chase over a hundred to win but the clouds opened up on us. Following the Dunedin test we headed to Wellington for the second. With Kane coming back in after recovering from his injury I dropped out of the playing 11. On a another green wicket we won that test and followed up with winning the third and final test in Auckland. Sealing a clean sweep of the test series and having the momentum for the shorter format.
For myself I have headed back to four day cricket to keep pressing my claims for a more permanent role within the top side. Sheer weight of runs is the key to promotion by which averaging just under 50 I will be looking to add to my season tally. We are 18 points behind Canterbury and with two games to go, outright wins is what we need and some results to go are way if we are going to win the competition. Injuries and international duties for various players within the Otago squad will make things harder but we are all looking forward to the challenge ahead of us.
Well its time to head off to training and get my Blueroom Storm warmed up for tomorrow's game against Auckland, as I mentioned a must win game!